STYLISH GLARE REDUCTION IN GREENWICH
Nov 05 2021
The Window Film Company has completed an extensive window film project at the Woolwich Works facility in Greenwich, applying window film to the exterior face of over 200 panes.
The project required a film that would reduce glare while also delivering a stylish external appearance. The internal layout of the building also meant that the film would have to be installed externally, with access to the internal side of the glazing not possible for all of the panes.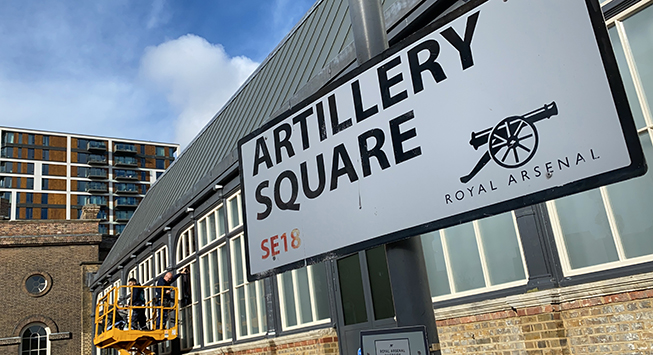 After discussions between the project managers at the venue and a team from The Window Film Company, it was agreed that the best choice for the project would be a film called CH8. This film has been specially developed for external use, and serves to reduce glare by up to 91%.
As well as the glare reduction element, another key consideration was privacy. This tinted film serves to provide one-way privacy, with the view from the outside in blocked by the sleek and stylish black appearance. This is achieved while still allowing for a view from the inside out. The film also blocks up to 99% of the sun's potentially harmful UV rays – the biggest single contributing factor to fading.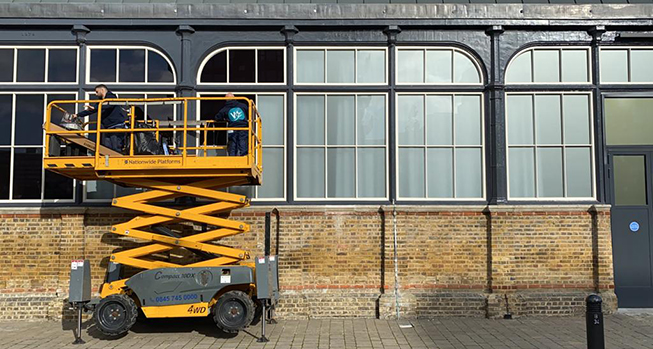 This list of benefits (glare reduction, stylish appearance and privacy) meant that the film was the perfect choice for this particular project, leaving The Window Film Company's operations team to organise the logistics. These included access; the glazing had to be accessed by a scissor lift, and agreeing appropriate dates for the work to take place.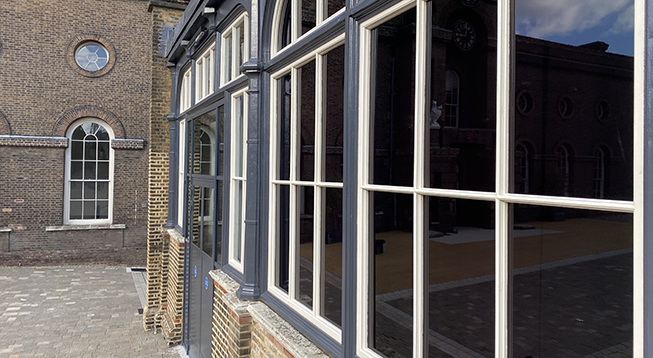 With the film decided upon and the dates agreed, it was over to a team of The Window Film Company's vastly experienced and fully qualified fitting teams to carry out the installation. Each piece of film was cut and trimmed to the exact size necessary on site, ensuring a perfect finish for each of the panes.
Once in place, the film was effective immediately, reducing glare for those inside the facility, while delivering a stylish external appearance, in keeping with the contemporary feel of the building and its surroundings.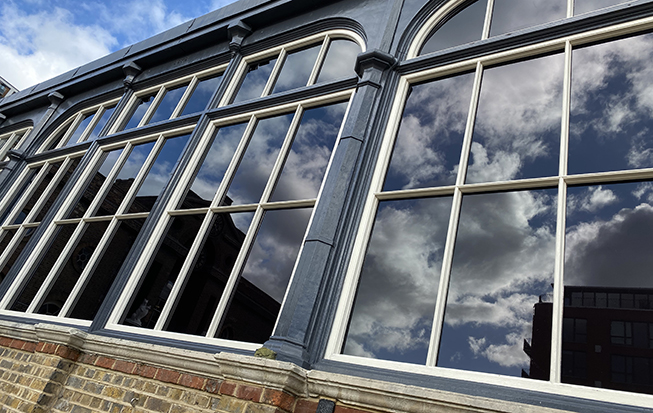 For more information about the range of anti-glare window films supplied and installed by the Window Film Company, or for details on the complete range of films and printed graphics available, please call a member of our team on 01494 794477 or email info@windowfilm.co.uk.