OPTIVIEW ON FOR HEAT REDUCTION
Sep 10 2021
The Optiview range of window films from The Window Film Company have been specially designed to deliver high levels of heat reduction, while also delivering a more neutral internal appearance.
The Window Film Company was approached by the owners of an office space in Croydon, who required the removal of a previously installed window film (that had reached the end of its natural lifespan) and for it to be replaced with a new solar control film to help reduce the build-up of excess heat.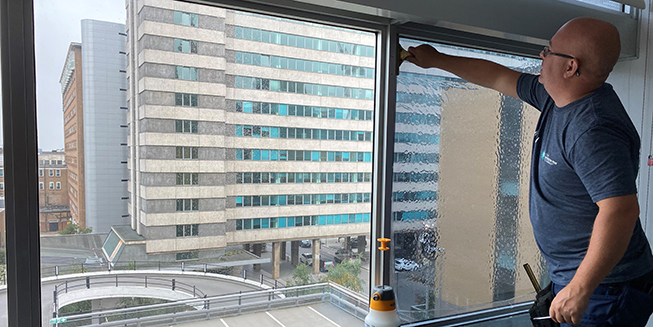 After discussions with the client, it was agreed that the best film for this particular situation would be Optiview 15. This specially developed and highly effective solar control window film will reject up to 75% of the sun's solar energy, reflecting away a portion of the solar energy before it can pass through the glass and add to the internal temperature – a more effective solution than curtains or blinds, which allow heat to pass through the glass and into the inside, even when fully drawn.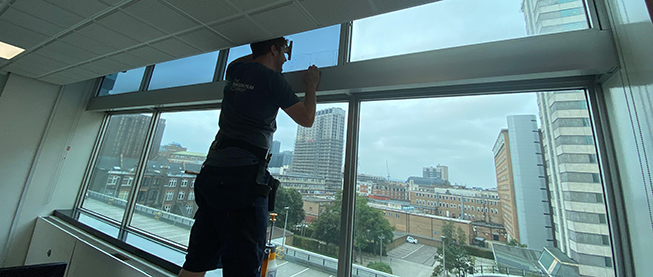 In addition, the film offers extra benefits. Glare can be a year-round problem, with the varying angles of sunlight sometimes making internal lighting conditions difficult and potentially uncomfortable. Optiview 15 window film from The Window Film Company filters out the harshest of the sunlight, serving to reduce glare by up to 84%. The film also blocks up to 99% of the sun's UV rays – the single biggest contributing factor to fading. This means that in addition to helping to reduce the excess heat, the new window film would also reduce glare and help slow down the fading process; delivering a comprehensive set of benefits.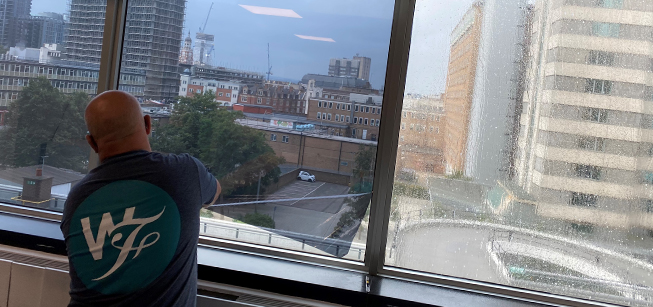 The external face of the film is reflective (it's this mirrored appearance that reflects away the solar energy) while during daylight hours, the view from the inside out is maintained. Another benefit of this film is that at night, when the internal face of standard solar control film can take on a reflective appearance, Optiview window film maintains a more "night neutral" appearance, meaning a reduced levels of internal reflectivity.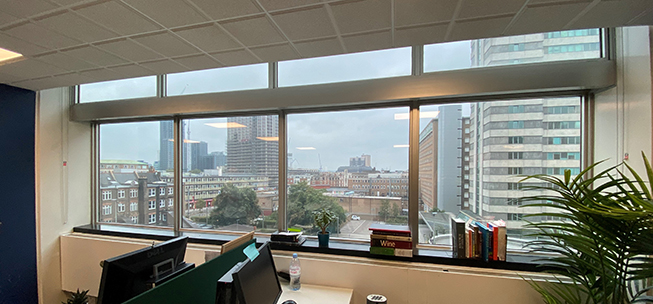 The process of stripping then installing the new window film was undertaken by a team of The Window Film Company's fitting technicians, applying the film to a total of 30 large panes throughout the premises. Once in place, the film delivered a stylish aesthetic appearance, while immediately helping to guard against overheating.
For more information on the Optiview range, as well as the other heat reduction window films supplied by The Window Film Company, please call a member of our team on 01494 794477 or email info@windowfilm.co.uk.