ANTI GRAFFITI WINDOW FILM IN BRISTOL
Sep 17 2021
The Window Film Company has installed specialist anti-graffiti window film to a series of shopfronts on a busy street in Bristol.
Unfortunately, unlawful vandalism and graffiti remains commonplace and is a costly inconvenience of its victims. It can be particularly problematic when glass is involved, with scouring and etching often requiring replacement glass and spray-paint and ink requiring a time-consuming cleaning process.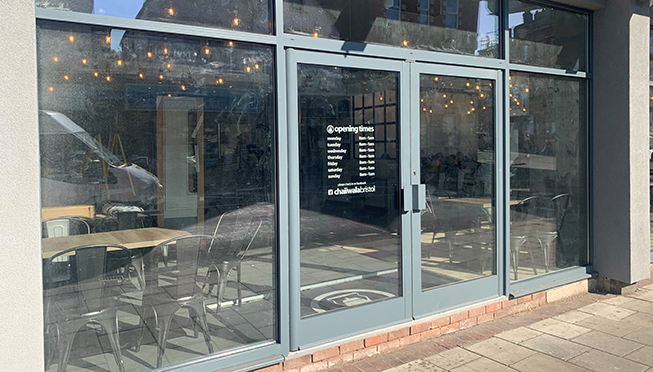 Shopfronts are at particular risk from this sort of damage, with large glass expanses often targeted. This was a particular problem for a series of premises on a busy street in Bristol, and The Window Film Company were approached for a solution.
Anti-graffiti window film from The Window Film Company is a specially developed product, designed specifically to protect glazing from graffiti and other damage and vandalism. The film is clear in appearance, making it virtually undetectable when applied. This makes this product particularly attractive for retail outlets who don't want to block the view of the shop display or the stores interior.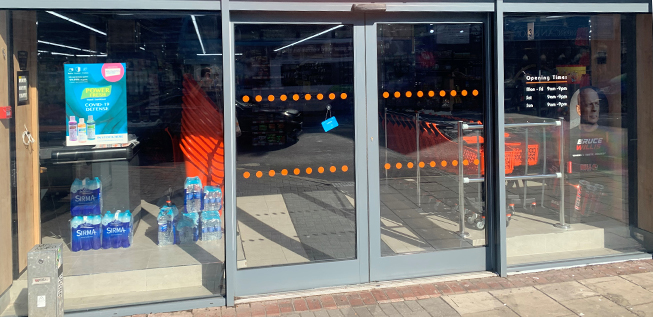 The film works by providing a virtually invisible barrier, featuring a special coating that makes cleaning any markings easier and quicker. In the event of more serious damage such as scouring or acid etching, or in the event that any markings cannot be removed, the film acts as a sacrificial barrier. In these cases it is the film that is damaged, not the glass, and it can simply be removed and another sheet of film installed – a far more cost effective solution than replacement glass.
For this project, anti-graffiti window film was installed by a team of The Window Film Company's fitters to 54 large panes, comprising over 100 square metres of glass.
With the film in place, the glass was immediately protected without changing the appearance of the glazing in any way.
For more information on anti-graffiti window film supplied and installed by The Window Film Company, please call 01494 794477 or email info@windowfiilm.co.uk.