GLARE REDUCTION IN IKEA
Sep 03 2021
The Window Film Company has completed an installation of glare reduction film at an IKEA store in Hampshire.
Retail outlets have a lot to consider, with the comfort of customers when visiting their stores always a key focus. With shoppers having increased choice and more opportunities to shop online, ensuring the most enjoyable shopping experience possible will also be high on the agenda.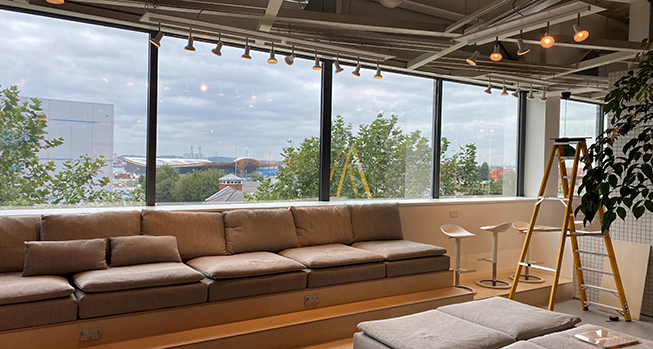 This is certainly the case for the world-famous furniture retailer IKEA, who are famous for the way their stores are designed and set out, ensuring that visitors have an enjoyable and straightforward visit. There are a whole host of other elements that combine to ensure a satisfactory experience for customers, including ensuring that the environment is comfortable in terms of temperature and lighting. The Southampton branch was experiencing a minor issue, with the sunlight shining through several large windows, resulting in high levels of internal glare at certain points during the day. The Window Film Company was contacted to supply and install a solution.
After discussions with the team at IKEA, it was agreed that the most suitable film too solve this issue was Medium Reflective Silver. As the name suggests, this film has a silver or mirrored external look, with this appearance serving to bounce away excess heat (Medium Reflective Silver will reject up to 67% of the suns solar energy, helping to ensure a moderate internal temperature) and to filter out the harshest of the sunlight – once in place, this film will reduce glare by up to 65%.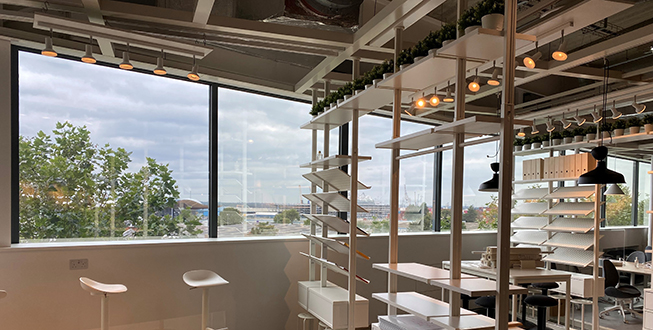 In addition to the required glare reduction, helping to ensure a year-round comfortable environment for visitors to the branch, this film also blocks up to 99% of the sun's potentially harmful UV rays – the single biggest contributing factor to fading, in turn serving to help protect stock and other fixtures and fittings from sun damage.
The film was fitted to over 40 square metres of glass by a team of The Window Film Company's installers, fitting the film to the internal face of the glass. Once in place, the film was effective immediately, filtering out the harshest of the sunlight and reducing glare, while also helping to reduce excess heat and blocking UV rays.
For more information on the range of glare reduction window films (as well as solutions for excess heat, safety, security and privacy) please contact a member of our friendly team by calling 01494 794477 or email info@windowfilm.co.uk.