REDUCING GLARE WITH WINDOW FILM
Apr 22 2022
Glare can be a year-round and problematic issue. The changing position of the sun and subsequent angle of light can create an uncomfortable internal environment, in both residential and commercial settings. An application of glare reduction window film from The Window Film Company will help.
Glare occurs when sunlight passes through untreated glass, meaning it is a particular problem for premises with large expanses of glazing. Left untreated it can result in an unpleasant or uncomfortable conditions. Blocking excess light via traditional means such as curtains or blinds means sacrificing the view from the inside out while also preventing natural light from passing though the glazing. Window film reduces glare without blocking the view or natural light, which is why it was the chosen solution for an office space in Stratford, East London.
Access issues inside the property meant that an external application was required. After considering the performance and logistical requirements, it was agreed that the best option would be external grade High Reflective Silver.
As the name suggests, this film has a reflective appearance, delivering a contemporary and stylish silver appearance on the external face of the glass during daylight hours. The film serves to filter out the harshest of the sunlight, reducing glare by up to 84%, while still ensuring a daytime view form the inside out and without blocking unnecessary levels of natural light.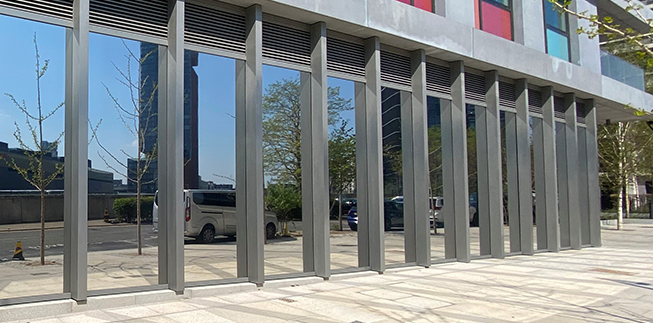 The film also delivers other valuable benefits. It reduces excess heat by up to 78%, helping to protect against overheating during warmer days. It also filters 99% of the sun's potentially harmful UV rays – the single biggest contributing factor to fade damage.
A date for the installation was agreed between the client and The Window Film Company's dedicated Operations team, with the work subsequently completed by a team of our fully qualified and experienced installers.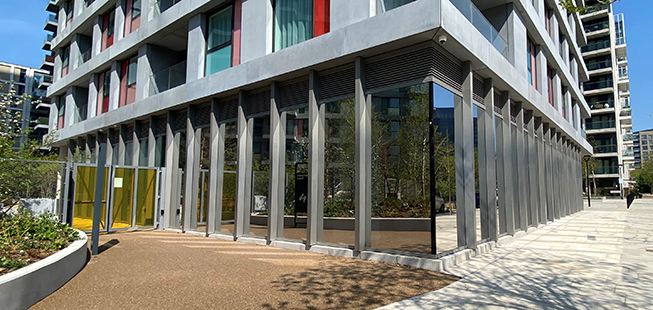 The film was installed to 22 large panels of glass and was effective immediately, providing welcome relief from glare and creating a more comfortable internal environment all year round.
For more information on the full range of window films supplied and installed by The Window Film Company, including films for tackling glare, reducing heat or protecting against fading, please contact a member of the team on 01494 794477 or email info@windowfilm.co.uk.