GLARE AND GRAPHICS
Apr 29 2022
As well as supplying and installing a range of high-performance window films, The Window Film Company also has an in-house print and graphics department. It's fully equipped with state of the art wide format printers and computer cutting equipment, allowing for the creation of custom graphics and bespoke decorative film for glass.
These capabilities mean The Window Film Company are perfectly placed to provide both functional and decorative solutions for glass and other surfaces, installing specialist heat, safety, security or privacy window film alongside decorative or visual elements such as branding, imagery or signage.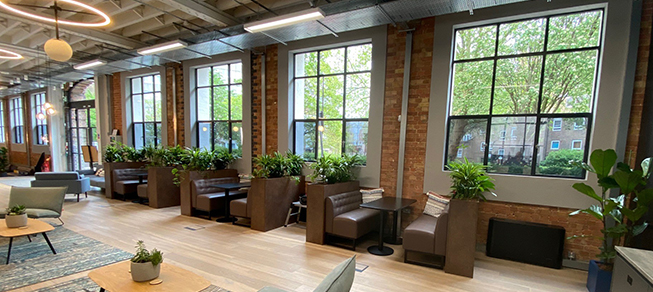 This project, a double window film installation at an office in London, utilised both options, with a solution sought to reduce glare alongside a bespoke graduated frost effect window film to deliver a stylish privacy solution.
Glare can be a year-round issue, with sunlight streaming through glass at different angles depending on the time of year and time of day, often making it difficult to comfortably focus on screens, paperwork or colleagues. In the past, glare may have resulted in the drawing of blinds (or curtains in a residential setting) and while this will block the glare, it will also block the view as well as blocking natural light. Window film provides a highly effective solution, without sacrificing either the view or natural light.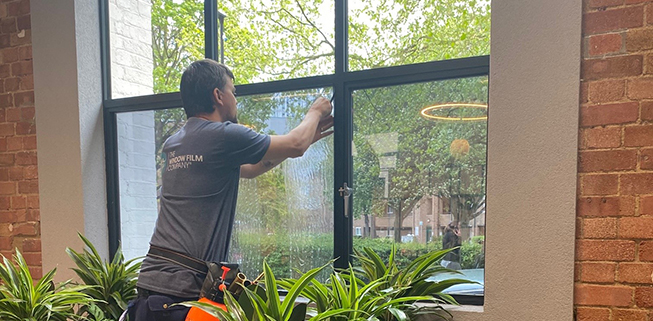 For this installation, it was agreed that The Window Film Company's Optiview 15 film was the best solution. The Optiview range of films have been specially developed to deliver the maximum performance (this film will reduce glare by up to 84%) while also ensuring that the view from the inside is maintained. This film also delivers additional benefits; it blocks up to 99% of the sun's potentially harmful UV rays (the biggest single contributing factor to fading) while also reducing excess heat by up to 75%.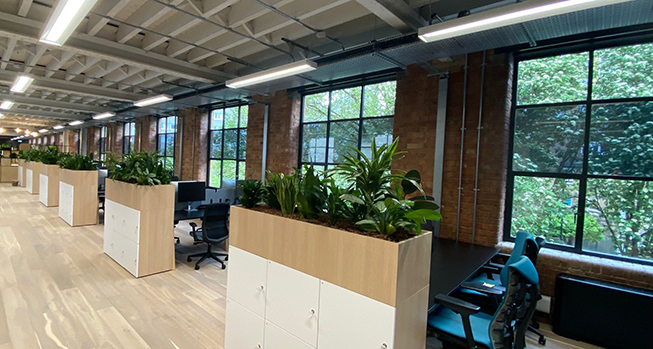 This film was fitted by a team of The Window Film Company's installation teams to over 100 panes across two floors of the office, delivering immediate and effective relief from glare.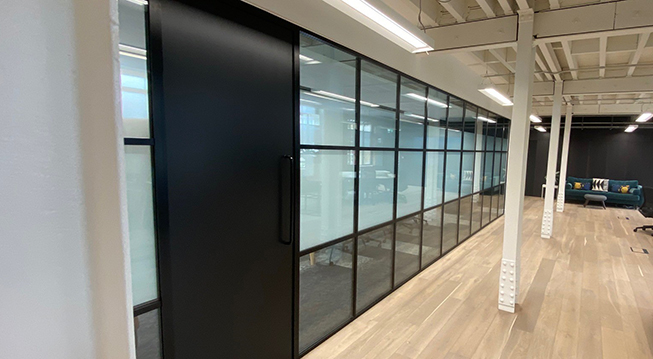 In addition to the Optiview installation, The Window Film Company also fitted a custom created graduated frost effect film to a number of panels throughout the office. This was required to deliver a stylish privacy solution, and was created by printing directly onto an optically clear film, with the frost effect decreasing towards the top of the panel.
Once in place, both films were effective immediately, providing high-performance glare reduction and privacy solutions, while also delivering a contemporary and stylish aesthetic finish that was in keeping with the sleek, modern appearance of the premises.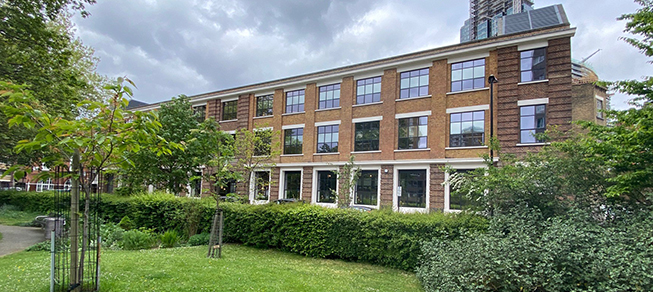 For more information on glare reduction window film, privacy solutions, bespoke graphics or any of the window films supplied and installed by The Window Film Company, please contact a member of the team on 01494 794477 or email info@windowfilm.co.uk.