KEEPING COOL IN THE CORNER
Aug 05 2022
Keeping cool during warmer weather can prove tricky, especially with the UK experiencing record breaking temperatures. Ensuring a comfortable internal environment is particularly important for retail outlets, with the comfort of customers and visitors a key consideration.
The Window Film Company offers a range of high performance solar control window films, each with different appearances and performance levels, with the wide choice meaning there is something suitable for every situation. A major consideration when selecting a window film for shopfronts is the aesthetic impact an installation will have, as in most instances it will be important to maintain a view from the outside in, allowing passers by and potential customers to see inside the store.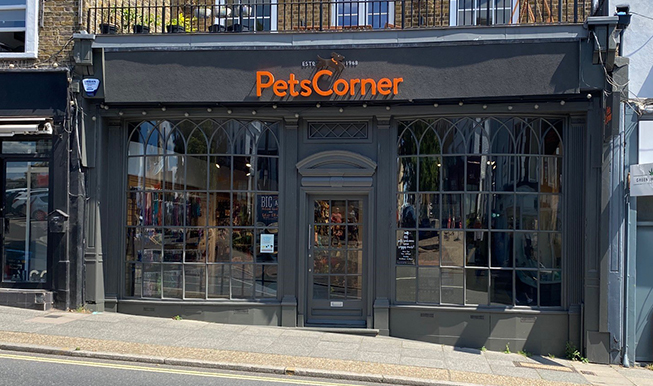 Pet's Corner is one of the nation's favourite pet stores, with branches throughout the country. Many of them feature window film from The Window Film Company, with the branch in London the latest to benefit from an installation.
On this occasion, the film chosen was Optiview 35; a film that serves to cut down on excess heat (it rejects up to 45% of the sun's solar energy) while also delivering other important and valuable benefits such as glare reduction and UV ray rejection. The film works by taking on a subtle reflective appearance, and its this finish that serves to reflect away a percentage of the sun's energy – preventing excess levels of heat from passing through the glass and adding to the internal temperature. This is achieved with a minimal impact to the exterior appearance, and without sacrificing natural light on the internal side of the glass.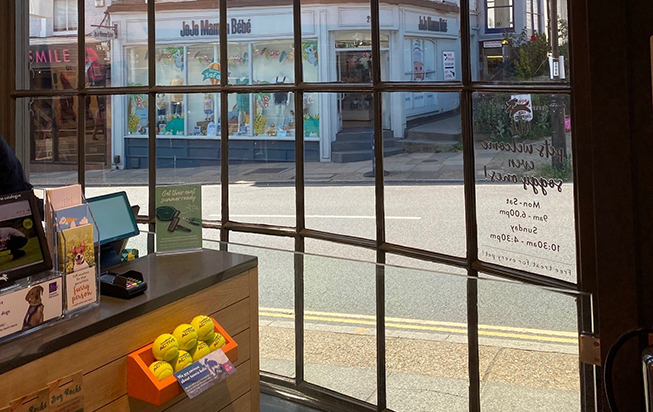 Optiview 35 solar control window film from The Window Film Company will reduce glare by up to 58%, another way of ensuring a comfortable internal environment for staff and visitors, while by blocking 99% of UV rays (the biggest single contributing factor to fading) this heat reduction film will also help to protect stock, fixtures and furniture.
The film was applied to the shopfront by a team of The Window Film Company's vastly experienced fitters, with the product applied to the internal side of the glass. Once in place, the film was effective immediately, serving to help reduce heat and glare, while also filtering out potentially harmful UV rays – all without a significant aesthetic change.
For more information on the range of solar control window films supplied and installed by The Window Film Company, please contact a member of our team by calling 01494 794477 or email info@windowfilm.co.uk.