FROSTED PRIVACY IN MANCHESTER
Jan 21 2022
The Window Film Company has completed an extensive installation of frosted window film for privacy at a facility in Manchester.
Window film is an excellent way of achieving privacy for glass. The Window Film Company offers a range of different options, including daytime one-way solutions and solid vinyls that will deliver complete blackout privacy. One of the most popular solutions is Frostbrite frosted film; a high performance, long lasting and durable film that has been developed to give glass the appearance of acid-etched or sandblasted glazing, in tun serving to block the view from both sides without sacrificing high levels of natural light.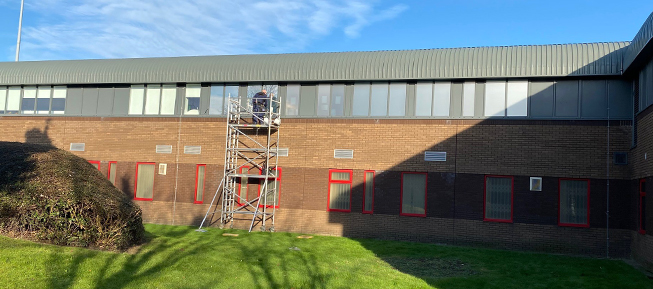 The Window Film Company was approached by the owners of a large building in Manchester with such a requirement. The large number of windows provided the facility with excellent levels of natural light, but privacy was also of paramount importance. A solution was required that would deliver privacy while also allowing light to pass through the glass. It was agreed that Frostbrite frosted film would be the appropriate choice.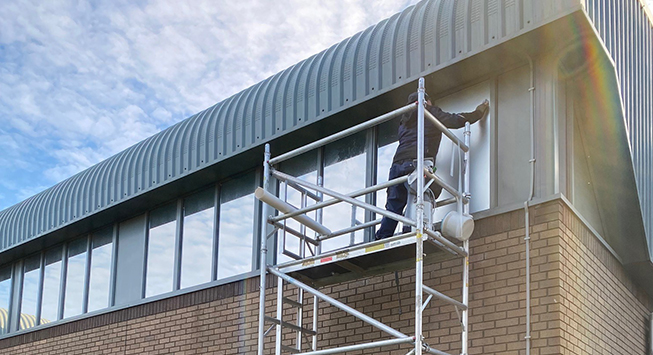 An additional consideration was the fact that an internal application of the film wasn't possible. While an external application of Frostbrite won't last as long as an internal one, it has been developed to be incredibly durable and is therefore suitable for fitting to the outside face of the glass.
The Window Film Company's operations team took care of the logistical aspects of the project, liaising with the client to arrange a suitable time and date for the installation, while also ensuring the appropriate access equipment was available – this was required to reach the glazing, much of which was at second floor level.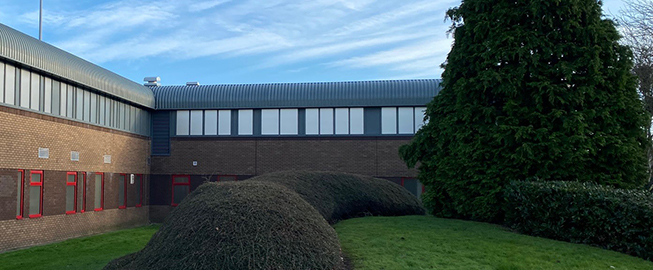 The film was installed to 56 panels by a team of The Window Film Company's fitters, and once in place, the film was effective immediately serving to provide a 24 hour privacy solution that looks stylish and also maintains excellent levels of natural light.
For moe information on any of the window films supplied and installed by The Window Film Company, please call 01494 794477 or email info@windowfilm.co.uk.