FROSTBRITE FOR PRIVACY IN LONDON
Jan 07 2022
The Window Film Company has completed the installation of stylish Frostbrite frosted window film throughout an office space in Clerkenwell, London.

Frostbrite frosted window film is the cost efficient and stylish way of adding privacy to glazing, delivering the appearance of acid etched or sandblasted glass, providing a contemporary privacy solution. The film has been specially developed to deliver the frosted effect – in turn blocking the view from both sides of the glass – without sacrificing high levels of natural light; making it the perfect way of delivering privacy for the office or home.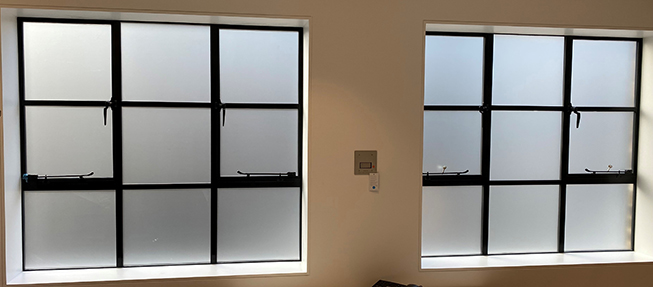 The office in question is a modern space in the heart of a sought after part of the capital, benefitting from a host of windows, all split into smaller panes. This provided the office with a lot of natural light, which the owners wanted to maintain while still creating privacy – preventing a view in for the many members of the public that pass by the property on a daily basis. It was agreed that Frostbrite would be the best solution, providing the necessary privacy, maintaining excellent levels of natural light and also delivering a stylish finish, in keeping with the contemporary look and feel of the property.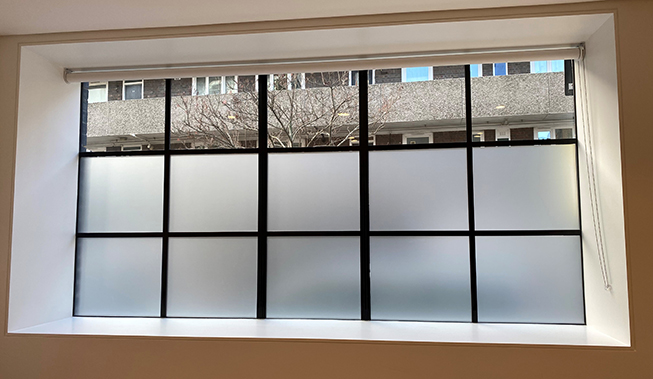 The film was installed to over 80 panes of glass by a team of The Window Film Company's expert installers, with each piece of film cut and trimmed to the exact required size on site.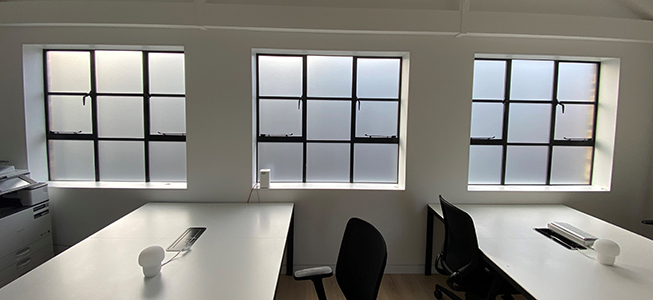 The end result was a stylish and impressive privacy solution that also gave the premises a striking, professional and stylish new look.

For more information on Frostbrite and the other range of privacy window films supplied and installed by The Window Film Company, please contact a member of our team by calling 01494 794477 or email info@windowfilm.co.uk.