CLEAR FILM CLEAR VIEW
Jun 17 2022
The Window Film Company has completed an installation of Clear UV window film at a stunning London apartment.
The Central London property benefits from large floor to ceiling windows, affording absolutely incredible views of the River Thames and a number of instantly recognisable London landmarks. The large windows also mean that the property enjoys excellent levels of natural light. Despite the wonderful views and the positive impact the glazing delivered, there was a glass related issue that needed addressing.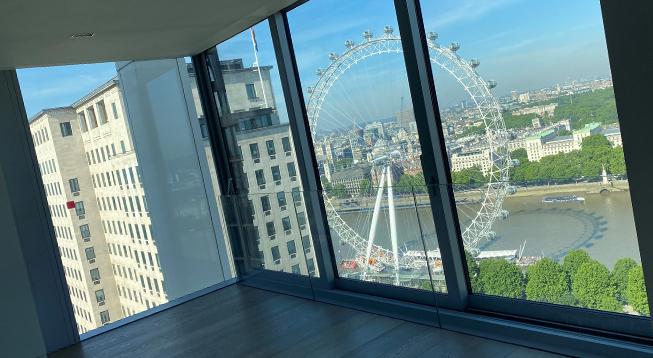 Left untreated, large windows can result in interiors, upholstery and other belongings being damaged by fading. Fading is caused by three primary factors; visible light, heat and the biggest single contributing factor – UV light. With no measures taken to prevent them passing through glass, these three factors will combine to cause fade damage. The owners of the property contacted The Window Film Company for help.
It's important to be clear that the only way of stopping fading altogether is by blocking heat, UV and light. In most instances, and particularly in situations like this where the view and natural light is such an integral and important part of the property, this course of action isn't appropriate, so it is instead sensible to target the filtering of UV rays – the single biggest contributing factor to fading.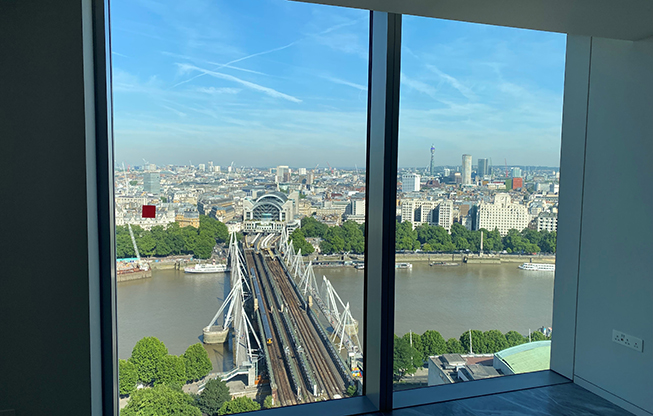 Clear UV window film from The Window Film Company is, as the name suggests, a clear window film that delivers excellent UV protection without altering the appearance of glass. Once in position, the film will block up to 99% of UV rays, helping to slow down the fading process by almost completely blocking the single biggest contributing factor. In addition, it does this without blocking the view, sacrificing natural light or having any discernible impact on the appearance of the glazing.
The film was applied to over 90 square metres of glass throughout the property by a team of The Window Film Company's installers, delivering a perfect finish and a virtually invisible layer of protection against the sun's UV rays.
For more information about UV reduction and fade protection window films supplied and installed by The Window Film Company, please contact a member of the team by calling 01494 794477 or email info@windowfilm.co.uk.