KEEP COOL AND KEEP YOUR VIEW
May 27 2022
When hot weather hits, demand for our solar control window film increases – as does the number of questions we're asked about the various films, their performance and appearance. (Feel free to call us on 01494 794477 if you require any help or advice!) One of the most common questions we're asked is whether heat reduction film will block the view from the inside out. Read on for the answer (spoiler: it's good news!)
Here at The Window Film Company we offer a range of different solar control window films, each varying in appearance and delivering different benefits and levels of performance. The one thing that they all have in common (apart from being high quality and long lasting) is that once in place, they will allow for a view from the inside out during daylight hours.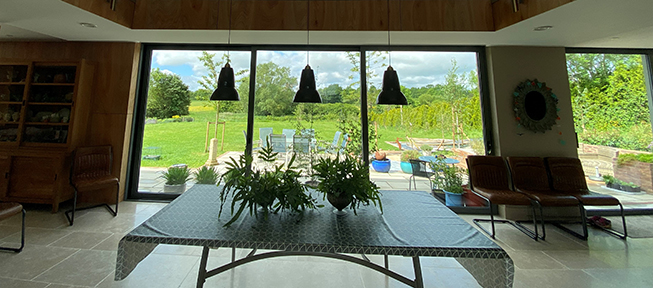 The images on this page show an internal view of windows with our Climate 35 window film installed, providing a perfect example of how solar control film can look like from the inside, while also answering another frequently asked question – Will heat reduction window film make the room dark? As these images show, the answer is no!
Our solar control window films work by having an external facing surface that is reflective during daylight hours. It's this mirrored appearance that serves to reflect away a percentage of the sun's energy before it can pass through the glass and add to the internal temperature. It won't block all of the heat so it won't make your room cold (there's another answer to a common question!) instead serving to filter out a percentage of solar energy, with the amount blocked dependent on the film chosen.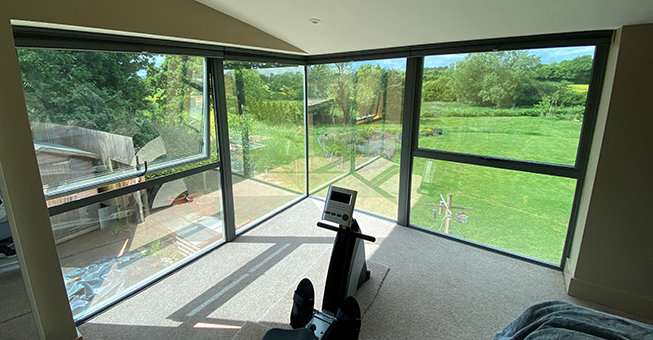 As well as reducing heat, solar control window film from The Window Film Company also delivers a number of other benefits. Once in place, solar control film will help to reduce glare, a problem that can persist all year round, with the awkward angle of sunlight sometimes making for an uncomfortable internal environment. Solar control window film will also filter out up to 99% of the sun's potentially harmful UV rays – the single biggest contributing factor to fading.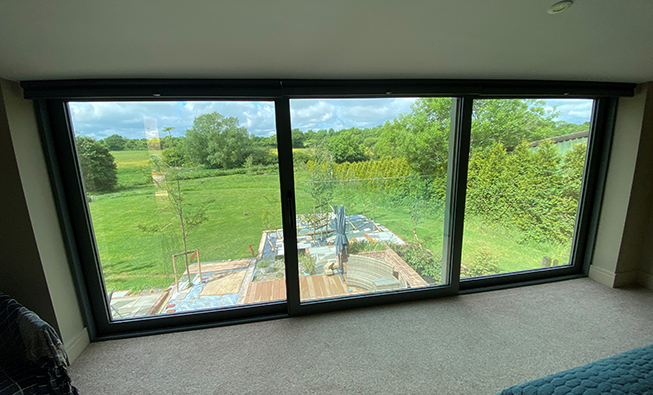 All of The Window Film Company's solar control window films are available to be purchased for DIY installation, or can be fitted by a team of our fully qualified installers. So there you have it, if your conservatory, home or office is too hot, then window film could well be the answer. In summary:
The Window Film company offers solar control film in a range of finishes.
Solar control window film won't make your room dark or cold.
Solar control window film won't block your view during daylight hours.
Solar control film will also help to reduce glare.
Solar control film can block up to 99% of the sun's potentially harmful UV rays.
All films are available on a DIY or fully installed basis.
For more information on any of our window films or an installation quote, please contact a member of the team by calling 01494 794477 or email info@windowfilm.co.uk.