Do Window Films Reduce Heat?
Window films provide a cost-effective and long-lasting way to reduce heat.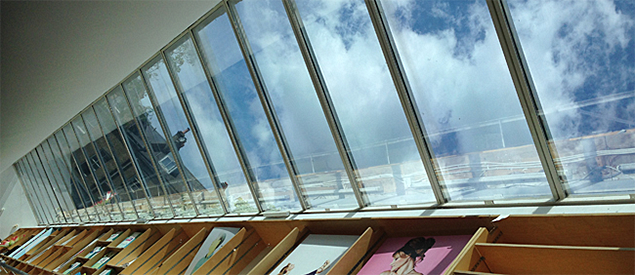 Suitable for use in commercial or residential settings, The Window Film Company have been supplying and installing specialist solar control window films nationwide since 1998.
Excess heat can be a serious issue. In homes and conservatories, the build-up of heat during spells of good weather can quickly make rooms uncomfortable and unusable. In commercial situations, excess heat can lead to a demotivated and unproductive workforce or an unpleasant environment for visitors, clients or colleagues. Whatever the size or location of your property, an application of solar control window film will help reduce heat and keep the temperature at a manageable level.
How do window films reduce heat?
Solar control window films are a retro fitted product that is (when possible) applied to the internal face of glazing. The films are specially developed to reject a percentage of the sun's energy and UV rays, with the amount rejected dependant on the film chosen. The solar energy is prevented from entering the premises by bouncing it away before it can pass through the glass; during daylight hours the films take on a reflective appearance. By reflecting away a percentage of solar energy before it can enter premises, the window film prevents the steady build-up of excess heat, known as solar heat gain, that ultimately results in rising temperatures and the feeling of overheating.
How is the film applied to my window or glass?
Installing window film is a straightforward process that can be carried out with the minimum of fuss and disruption. The film is fitted to the internal face of glass to deliver as long a useful life as possible, while external grade films are available.
Each solar control window film offered by The Window Film Company is available to buy for DIY installation online. Each order comes complete with printed fitting instructions, while there is an easy to follow, step by step video fitting guide on each product page.
For larger projects or if you'd rather not fit the film yourself, The Window Film Company offers a full installation service. Our fitters are all fully qualified and vastly experienced, meaning you can relax, safe in the knowledge that you will enjoy a perfect and stress-free window film installation.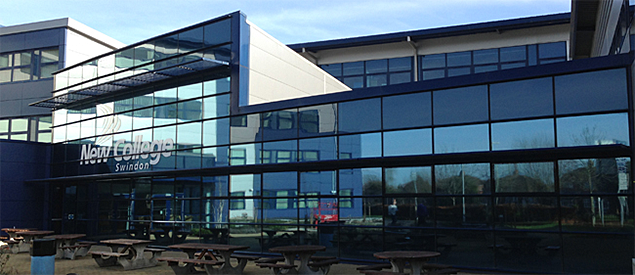 What do solar control films look like?
The majority of solar control window films are reflective films that have a mirrored, reflective exterior appearance during daylight hours. It is this appearance that delivers the solar control, serving to reflect away a percentage of the sun's energy and reduce glare, with the level of reflectivity dependent on the film that is chosen.
Heat reduction window films are available in a range of performance levels and appearances, with different colours including green, blue and gold available. If you are looking for a solar control solution that offers heat rejection but also delivers an aesthetically pleasing finish, there is certain to be a window film that suits your style needs. Coloured window films can also be fitted to your existing windows, like all films that reduce heat.
Will window films make it cold?
Solar control window films will not make your premises or home feel cold. The film has been developed to reject a percentage of the sun's energy – not all of it. This means that it's the build-up of excess heat that's prevented, not enjoyable warmth.
Will a solar control film block my view?
One of the major benefits of glazing is the natural light and view that windows allow. With this in mind, solar control window film has been specially created to deliver effective levels of solar control, block UV rays and reduces heat build up, all without blocking that view or sacrificing natural light. The simplest way to describe the effect that applying window film to your glass will have is to imagine putting a very light pair of sunglasses onto your glazing!
The look and performance of solar control film will depend on which product you decide to use, so for more information on the options, an installation quote or samples, please contact a member of the team on 01494 794477, or email info@windowfilm.co.uk