How Does Safety Glass Film for Windows Work?
Safety glass film for windows works by holding the glass together in the event of accidental or malicious damage.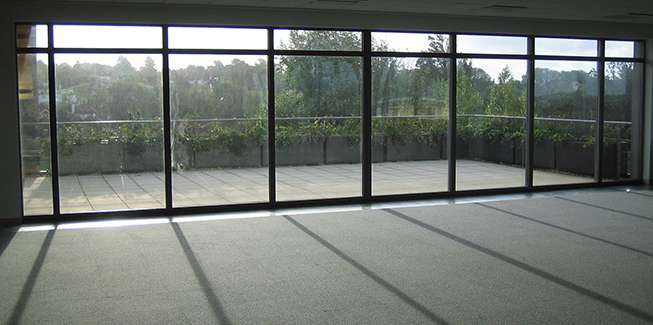 Glass is virtually everywhere we look. Windows, shopfronts, glass partitions; it is widely used in both commercial and residential settings. It can also be incredibly delicate. Untreated glass can be at constant risk of either accidental or malicious breakage, creating both a security and health and safety risk. An application of safety glass film for windows can help mitigate these issues.
How does safety glass window film work?
While safety film is a hugely important product, the way it works is relatively simple. It is designed to be retro fitted, which means it is applied to windows after they are installed. This means safety window film can be used to upgrade standard glazing to meet safety glass standards, without the need for expensive replacement glass.
The film works by holding the glass together in the pane in the event of breakage. This prevents potentially dangerous and harmful shards of broken glass falling in on themselves and causing injury, harm or damage.
In effect, safety window film delivers the same benefits as safety glass – ensuring that if the window does break, it does so in a way that is as safe as possible, minimizing risk and further damage.
Will safety window film stop my glass breaking?
Safety window film is not designed to stop glass breaking. It does provide a layer of protection and as such will make glass more resistant to breakage (the level of resistance will depend on the thickness of the film used; there are a number of different grades available) but this is not the primary function of safety film.
So, while safety window film will deliver an element of protection, and observes safety standards, it is in the event of breakage that the film serves it's main purpose, serving to hold the broken glass together in the frame, preventing the broken shards of glass falling away from the frame.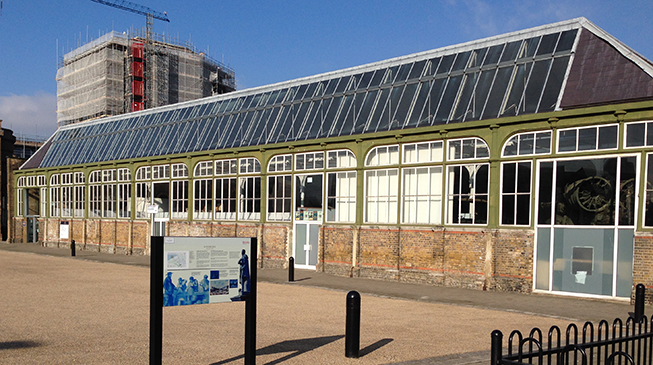 What does safety window film for glass look like?
The Window Film Company supplies and installs a range of high performance safety window films, each offering a different level of performance and with varying appearances.
The most popular choice when it comes to appearance is clear. This is beneficial as it provides the peace of mind that safety film brings without altering the appearance of the glass or blocking the view from either side. This is particularly important if a view through the window is important, with shopfronts and other frontages a prime example.
Clear safety film comes in a number of thicknesses, with the units measured in microns; simply put, the higher the micron count, the thicker the film is. Safety film is frequently installed to the glass doors, windows and internal glazing in high traffic areas, or areas where other activity in the proximity means the glass needs protecting.
Safety window film can be applied in conjunction with other window films to create a different look or to deliver a multi-purpose solution. For example, adding both clear safety film and a reflective window film such as High Reflective Silver, your glass will benefit from the safety features of the safety film, while also adding one-way daytime privacy (adding privacy can be an effective security method, by blocking the view from the outside in you can shield potentially valuable or desirable items from view) or providing protection from excess heat.
Safety film can also be printed to feature custom graphics or bespoke designs, enabling you to turn your safety solution into an eye-catching and memorable feature.
Installing safety window film for glass.
The Window Film Company offers the full range of safety window films for DIY installation, with full fitting instructions provided with each order and easy to follow video fitting instructions on each product page. It is possible to fit safety window film with no prior experience, but the thicker the film, the more difficult it is to fit. With this in mind, we do recommend that for safety film installations you consider using our nationwide professional window film fitting service.
By using one of our fully qualified and vastly experienced installation teams, you are not only guaranteeing a perfect finish, but you will also be bringing your glass up to safety glass standard, with our fitters able to certify and kitemark your windows after installation.
For more information about any aspect of safety window film for glass, the installation process, our fitting service or the details around the safety glass standard, please get in touch by calling 01494 794477 or email info@windowfilm.co.uk.