How Much Does It Cost For Home Tindow Tinting?
Find out more about the cost of tinting the windows in your home.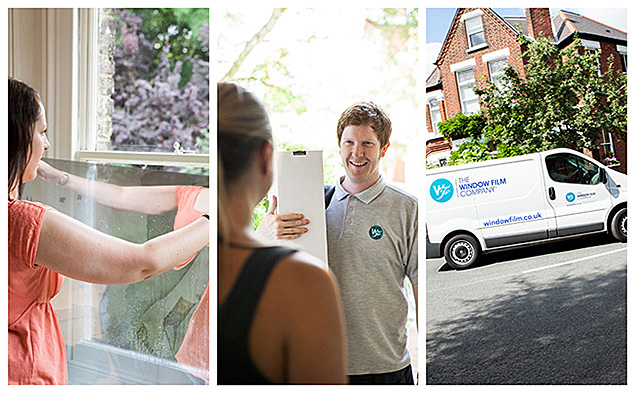 The cost of home window tinting is probably a lot less than you think. The amount you can expect to pay will be determined by the type of window film you choose and the installation method you decide on, either professional installation or installing the tinted film yourself. Whatever your choices, The Window Film Company can give you a quick and easy quote; simply call 01494 794477 or email us at info@windowfilm.co.uk
What is window tint?
Window tint, or film, is a technically advanced product, designed to be retro fitted to window glass, to provide solutions to a range of different issues and solutions. Window film can be used in residential or commercial settings, with films available to deliver long lasting and cost-effective solutions for privacy, solar control, safety and security, glare reduction and UV protection.
How does window tint work?
As with the cost of window film, the functionality and performance depend on the product chosen. For example, solar control window film works by reflecting away a percentage of the sun's solar energy and harmful UV rays before it can pass through the glass. By blocking the sun with tinted window coverings, and thus slowing the heat build up inside, you can also save money on air conditioning, or ceiling fan running costs in the warmest months. Privacy can be achieved by adding Frostbrite frosted window film to your glass; once applied Frostbrite will give your glass the appearance of acid etched or sandblasted glazing, preventing the view from both sides of the window without blocking natural light.
Safety and security window film is used to protect against accidental or malicious damage and unlawful entry, doing so by providing an extra protective barrier that makes glass harder to break while also holding it together in the frame if the glass does succumb to breakage.
If you have a need for a particular type of window tint, the best option is always to contact a member of our friendly team, who will be able to advise as to the best product for your situation, while also answering any questions you may have about how the film works or performs. You can get through to one of our experts by calling 01494 794477 or email info@windowfilm.co.uk
How is the window tint price calculated?
Supply and Install
If you choose to have your window film installed by one of The Window Film Company's fully qualified fitting teams, the first step is to contact an Account Manager. At this stage, you will be asked to provide details of the sizes of the windows that you would like window film or tint applied to. You will also get the opportunity to discuss the appropriate films available for your situation. With the number of windows, the sizes and the type of film understood, your Account Manager will be able to provide you with a cost for your home or commercial window tinting project.
DIY window tint installation
All of the window films offered by The Window Film Company are available for purchase online and this is the quickest and easiest way of purchasing; simply head to the appropriate product page and enter the quantity of window film you need. You will either be asked to enter exact measurements (for a cut to size/bespoke window film products) or to enter the number of metres of film you require.
Your window film will be despatched by courier and will require a signature upon delivery to ensure it's safe and secure arrival. Each window film order from The Window Film Company comes complete with printed fitting instructions and a free application squeegee to help with the fitting process. There are also window tinting fitting guide videos on each of the window film product pages. You can see all the how to fit window film instruction videos in one place.
In conclusion, window film tinting is a relatively inexpensive home improvement. Home window tints reduce glare, especially when using a computer or watching TV and works very well to reduce heat inside rooms with lots of glass and window, particularly in conservatories.
For more information about the performance, appearance or availability of any of our window films, or to get more info on a window tinting cost, please contact The Window Film Company, by calling 01494 794477 or email info@windowfilm.co.uk