How Much Does Solar Control Window Film Cost?
Is solar window film expensive? Solar control window film is an affordable and effective way to ensure a manageable internal temperature all year round.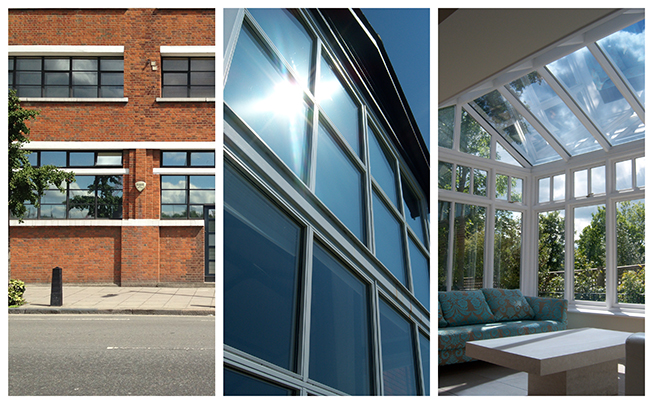 With a wide range of films available, each offering a different appearance and performance level, the cost of solar control window film will depend on a number of factors, including the type of film chosen, the quantity required and the chosen installation method.
The quickest and easiest way to get a cost for solar control film is to contact a member of The Window Film Company's dedicated team on 01494 794477 or by emailing info@windowfilm.co.uk. Experts are on hand to discuss with you exactly what is required, to recommend the most appropriate solution, to supply samples and of course, to provide the all important quote.
While solar control window film is available in a range of finishes and grades, it works in a similar way. Once applied to glazing, the reflective element in the film serves to bounce away a percentage of the sun's solar energy, preventing it from entering premises and adding to the internal temperature. Untreated windows will allow heat to constantly enter the premises, meaning that on warmer days the internal temperature can quickly become uncomfortable. Window film reduces the amount of solar gain, meaning that while the internal temperature won't feel cold, it won't reach excessive or unpleasant levels.
In addition to the solar control element, the majority of heat reduction window films will also help to reduce glare and protect against fading by blocking potentially harmful UV rays.
Window film is designed to be retro fitted to existing glass, meaning there is no need for expensive replacement glass. The film can be applied internally or externally, with installation a straightforward process – window film can be fitted with the minimum of fuss, meaning that it isn't usually necessary to close offices, retail outlets or premises to complete an installation.
To get a complete understanding of the cost and value of solar control window film, it's also important to fully understand the benefits that an application of film delivers. For example, by reducing the internal temperature, the reliance on expensive air conditioning is also lessened, in turn cutting energy costs. By using window film instead of traditional methods such as blinds, not only is the temperature managed more effectively, the moderate temperature is achieved without blocking the view or natural light, leading to an internal environment more conducive to productivity and higher levels of satisfaction and morale.
The cost of solar control window film will also depend on how the film is installed. A DIY option is available, while The Window Film Company has been fitting window film in residential and commercial properties since 1998. Whichever option you choose, you can be guaranteed of a high performance heat reduction window film – please call 01494 794477 if you'd like further advice or an installation quote.