One-Way Graphics Solutions with Contra Vision®
Branding and privacy for your glass and windows using Contra Vision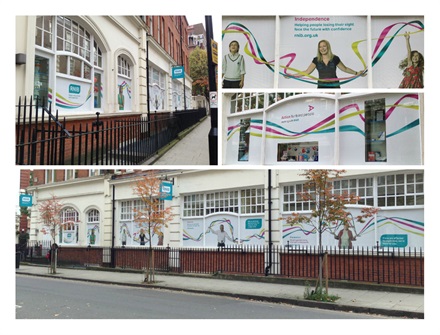 The Contra Vision name is well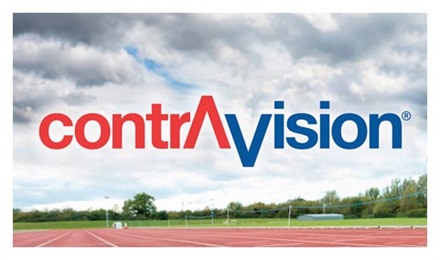 established in the printed graphics field, with the patented technology that it originally created over two decades ago being used to create one-way graphics in a host of different environments and locations.
Perhaps most famous for their perforated graphics technique, Contra Vision have now developed a range of other procedures and techniques that allow for the delivery of one-way or see-through graphics on standard films. The Window Film Company is now able to offer these techniques, providing our clients with an even wider choice when it comes to printed graphics.
The benefits of one-way graphic solutions are clear. From the exterior, full colour printed designs, images and text can be seen, reproduced in bright, vibrant colours, in turn delivering the perfect way of advertising a product or service, or simply adding an eye-catching decorative element to your building. Whilst those on the outside will see the design or image of your choice, those inside the building will retain their view to the exterior.
There is a Contra Vision solution suitable for almost any situation. Most installations take place on the internal face of glass as this ensures a longer life for the film, but for occasions when an internal fitting isn't possible, there are a range of products suitable for external installation. If you need one way or see-through graphics, thanks to Contra Vision technology The Window Film Company can deliver.
It's important to remember that the technology and techniques involved are patented by Contra Vision and only officially licensed organisations are entitled to utilise the methods required to deliver what are striking results. As a license holder with a fully equipped print and graphics department as well as a nationwide installation service, The Window Film Company can help with every part of your graphics job. From advice on film type and help with design, all the way through to installation, our experienced team will help ensure that you attain the exact look and finish your project requires.
For more information on the exciting Contra Vision options available, as well as information on the other print possibilities offered by The Window Film Company, please contact 01494 794477 or email info@windowfilm.co.uk